Merry Christmas, guys! (Yes, my timing is as accurate as my hand-made puzzles)
I discovered not so long ago that Snowflake sudoku is a thing.
It's quite a nice variation indeed, kind of similar to the Star sudoku... but not exactly what I had in mind when I first thought about this, so I made it myself.
Each region must contain numbers 1-9. Rows and columns can't have the same number twice EXCEPT in the blue cells.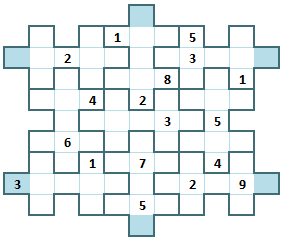 I made this example manually, it shouldn't be hard to solve.
I'm planning to make another example more challenging but for now I'll keep it simple