Here is a double sudoku that encompasses 2 9x9 overlapping sudokus: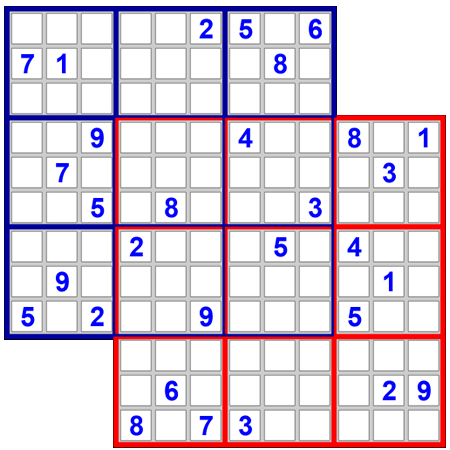 This puzzle can be playable online here:
https://www.atksolutions.com/games/sudoku.html
and the puzzle # is
H50242
which can be entered by clicking the pencil/paper icon on the main screen.
It is a hard level puzzle.
This puzzle may have some unique strategies due to the symmetry.