hello guys, i'new here and i'm sorry if this has been asked before, but i have a math problem... anyone good with numbers here? :-P
anyway, does anyone know how i can calculate how many correct sudokus there can be?
i've done this by now,but i'm stuck.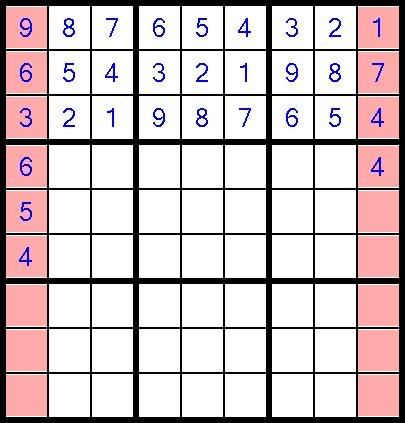 HELP! please!
thanks.