Hello everyone,
I'd like to present my new game called Cubicks. With these two pictures I'd like to show what it is all about: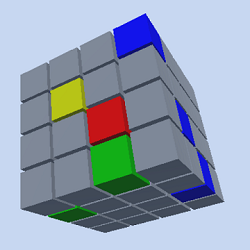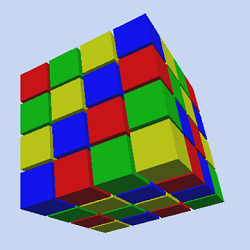 The first picture is the start of the game, the second the end of the game. You can play it on a tablet or smartphone. With the touchscreen you can turn the large cube in all directions you want. By tapping on a small grey cube, you change the color from grey to red to yellow to green to blue. In the end all rows and columns should have 4 different colors.
You can find Cubicks on the platforms Android, Apple and Windows. If you want the free version, then look for Cubicks Free.
You can also go to my website
http://www.cubicks.com
where you see the different links to the different stores.
The Cubicks app includes 1000 games in 4 different levels (easy, medium, hard and evil).
In the app I wrote the instructions in 4 languages (English, Spanish, French and Dutch).
Kind regards and hoping for feedback
Marcelo Pars